Specifications:
Material: Iron
Dimension: 10.6 x 3.3 x 14'' (LxWxH)
Base Size: 6.7 x 3.3'' (LxW)
Handle length: 12.2¡¯¡¯
Die Type: #0: 1/4"(6mm), #2: 3/8''(10mm), #4: 1/2"(12mm)
Grommet Eyelet Size: 6mm, 10mm, 12mm
No. of Grommets(Silver or Gold Color Randomly) : 1500 PCS (500PCS/Each Size)
Grommet Machine 3 Die(#0 #2 #4)&1500 Grommets Eyelet Hand Press Tool Banner
Description:
Easy to Use: First, install the die on the eyelet press machine, which only takes a few seconds. Then, put the material to be pressed on the die, you do not need to punch the material in advance, the tool can also be used as a punching machine. Finally, put the grommet into the die and press it with the long handle. We have prepared instructions for customers who use the tool for the first time. In fact, most people can use it easily without manuals.
Interchangeable Dies: Considering that you may need holes and different sizes, we have equipped you with 3 dies, #0 (1/4¡¯¡¯), #2 (3/8¡¯¡¯), #4 (1/2¡¯¡¯). You can choose different dies according to your needs, which helps to set up the grommet more easily. And it enables the grommet to be closely connected to the raw material instead of just connecting the edges. Using our grommet can have a better crimping effect, of course, you can also use your own grommet.
Industrial-grade Tool: Compared with the traditional hammer, the grommet machine is faster, cleaner, and more accurate. The long handle design of the machine greatly saves effort, the grommet after pressing is still intact and clean. And the grommet machine can be fixed to the table or stand-alone, which is convenient for customers with different needs.
Wide Application: This grommet press machine is especially suitable for factories with pressing requirements. They can be used for banners, signs, curtains, posters, digital printing, and can also be used for shoes, cloth bags, leather, and other clothing. The hand press eyelet machine we are equipped with is not easy to rust, so it can be used normally outdoors.
Features:
Upgraded Grommets Size:??
(1) Hole Size after Setting:1/4"(6mm); Flange Diameter:0.394"(10mm); Under Flange Height: 0.197"(5mm)
(2) Hole Size after Setting:3/8"(9mm) ;Flange Diameter:0.748"(19mm); Under Flange Height: 0.236"(6mm)
(3) Hole Size after Setting:1/2"(12mm); Flange Diameter:0.866"(22mm); Under Flange Height: 0.276"(7mm)
Interchangeable Dies ( #0: 1/4", #2: 3/8", #4: 1/2" ) to Meet Different Needs
3 Mounting Holes for Stabler Working Platform.
Can be Mounted to a Tabletop or Standalone.
With upgraded grommets, it ensures much easier placement of the grommets and a more compact joint between grommets and raw material!
Applicable for Banners, Signs, Awnings, Posters, Curtains, Digital Printing, Corsets, Belts, Bags, Shoes, and the like.
The period of using a hammer for manual grommets does not exist anymore! Applying grommets has become easier than ever.
This practical Grommet Machine is very essential equipment for Dress Makers, Arts & Crafts, Sign Shops & Manufacturers, etc.
Grommet Press Kit Package:
1 x Grommet Machine
3 Dies: #0: 1/4"(6mm), #2: 3/8''(10mm), #4: 1/2"(12mm)
500 x #0 Grommets(Silver or Golden)
500 x #2 Grommets(Silver or Golden)
500 x #4 Grommets(Silver or Golden)
1 x Instruction

To install this Web App in your iPhone/iPad press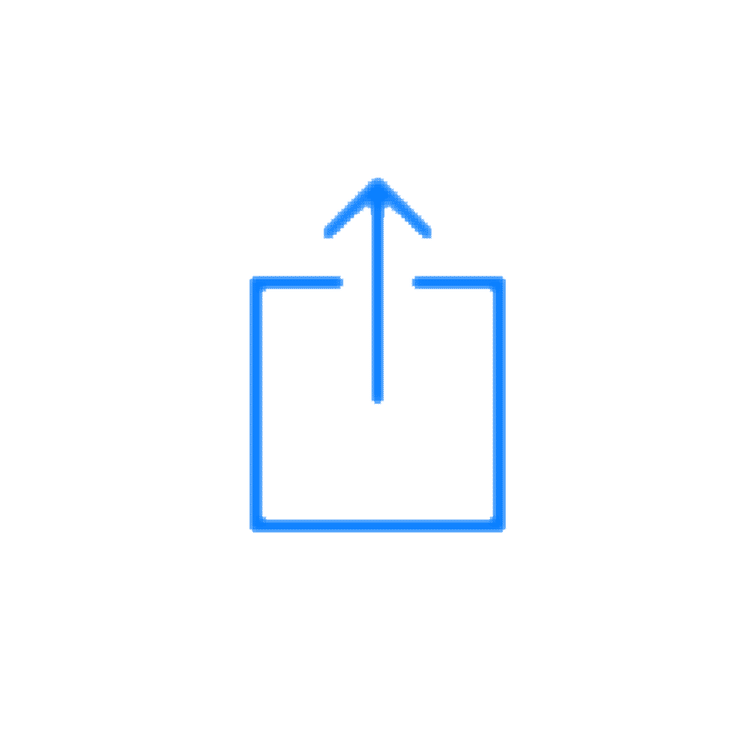 and then Add to Home Screen.