Features
【Fast and Accurate Scale with Tare Function】 Measurement Units- N/kg/lb; Minimal Weight Amount: 11oz: Maximum Weight Amount: 660 lbs; Readability: 0.1N/ 0.02lb /0.05kg; Accuracy is ± 0.1%.; Boasts auto-zero function, tare function, and auto-off function / low battery indicator and overload indicator; Tare range:100% full scale
【Large Digital LCD Display】Large Digital LCD screen with auto backlight, clear and easy to read results from several feet away, even in low visibility conditions.
【Easy to Install & Use】Come with 3 free batteries, straightforward to use. Lightweight and portable, easy to transport around; Can be easily packed into your luggage backpack or toolbox
【Sturdy and Durable】Aluminum alloy casing, stainless steel shackle and Shook, and high-quality electronic components- rust-resistant, eco-friendly, sturdy, and durable. Easy to use and easy to clean.
【Versatile Scale】Ideal for fishing, farms, hunting, warehouses, offices, luggage industries, and other heavy objects
This Digital Crane Scale can be used in:
FARMING: Perfect for weighing farm animals both quiet and jumpy ones, not only tiny newborns but also monster-sized animals. It can weigh deer, sheep, lambs, goats, etc.
HUNTING: It can be used for weighing feral hogs and deer for bragging rights at hunting ranches. It is even able to measure up to a 600+lb bear.
FISHING: You can check how big exactly is the fish you catch. Organize a fishing game, or simply take a picture to show your friends on Facebook or Twitter.
HOUSEHOLD: Want to check your luggage before travel to make sure it's not overweight? Want to find out how fast your kids or dogs are growing in terms of weight? If the answer is yes, you definitely need this scale in your garage.
WORKSHOP: There are many occasions a high precision and wide range scale is needed when you are working in the workshop. Trust me, this scale is the one that meets all your needs.
BOW TUNNING: The labeled pull force of a bow is usually different from the actual number in practice. This scale can measure the actual pull force precisely in lb, kg, or N.
DOCTORS: Sometimes it's crucial for doctors to monitor patients' weight day by day. This portable scale is qualified for the job without question.
Feature:
Accurate & Sensitive
Weigh everything from the big game, fish, and materials, to force with enviable accuracy. This weighing scale has a rating of 660lbs (300kg), is fitted with precise sensors that measure in increments of 0.2lbs (0.1kg), and even has a tare weighing option.
LED Reading Screen
Get quick weight readings without any hassle. Large 2¡± back-lit display that is easy to read even from a distance, weight data hold function, ability to choose between lbs, kgs, and newtons, and the overload indicator that alerts you whenever you surpass the weight.
Reinforced Ring & Hook
The scale is designed with a smooth dismount stainless steel hook and shackle for easy cleaning and maintenance. When the capacity is surpassed, the scale will alert you with a safe overload indication.
Superb Quality 1
Built tough and rugged, our digital hanging scale withstands it all. Unlike others that aren't fit for outdoor use, ours has a waterproof screen and buttons, a rust-resistant stainless steel rotary shackle and rotary hook, and an impressively sturdy yet lightweight case.
Super Easy to Use
A quality stainless steel load receptor protects the scale well. The combination of the integrated circuit and precise load cells ensures a stable reading. It features Autozero, Zero, Tare, Hold, Auto power-off, Battery supervision, Overload alarm, and Unit switch functions.
Superb Quality 2
This electronic hanging scale comes in handy when bass or sports fishing, hunting, measuring draw weight when bow tuning, on the farm or construction site, or weighing large luggage. You can also use it with a Hoyer patient lift to take easy weight readings.

To install this Web App in your iPhone/iPad press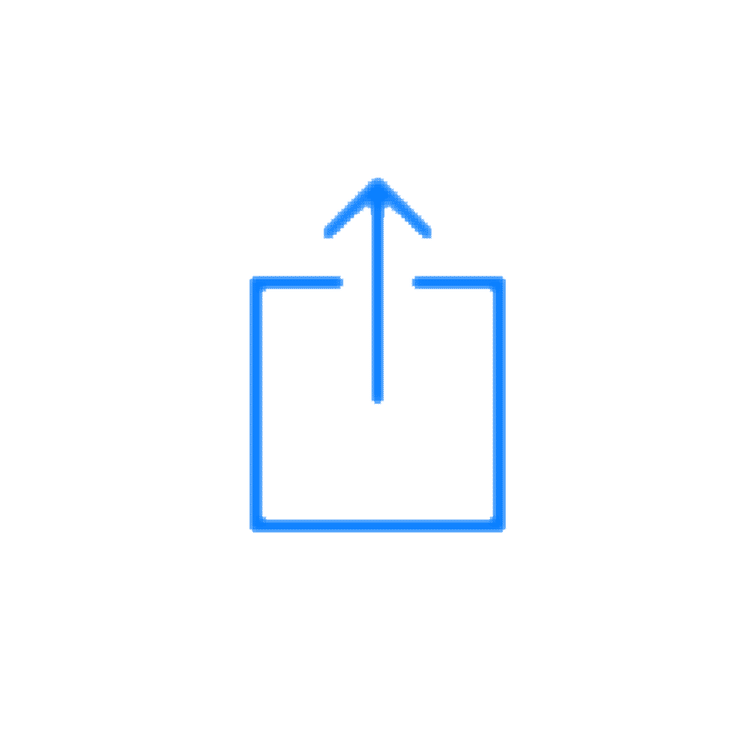 and then Add to Home Screen.